Happy Friday everyone!! Team member La'Shawn stopping by to introduce you to Mandy King's new series. This week she has 2 kit in this series. These series, and today's newest kits, are all about what you want to be when you grow up. Be it your little ones or what you wanted to be when you were little. Let us jump right into this week's kits. Remember, you can get these and more at your favorite place to show for Mandy King's designs. Gotta Pixel, Ginger Scraps or My Memories.
All Growed Up – Firefighter is for those brave guys who fight fires in your life. Or those little ones who look up to and want to be a firefighter. (my son!). Here are some great examples using this kit. Mandy has one talented team!!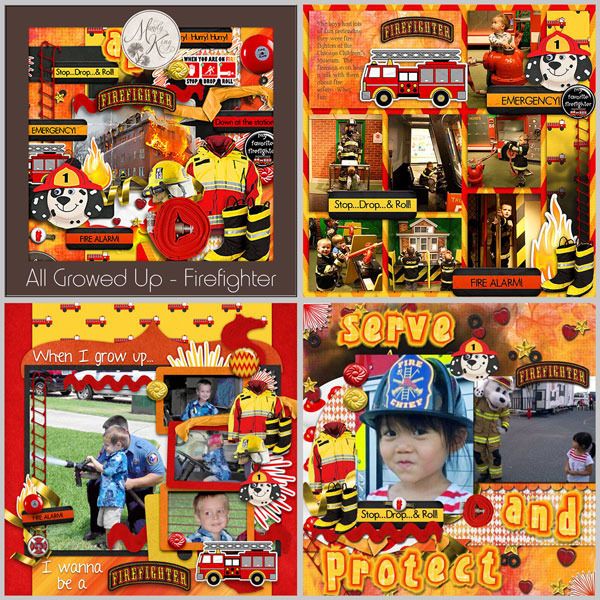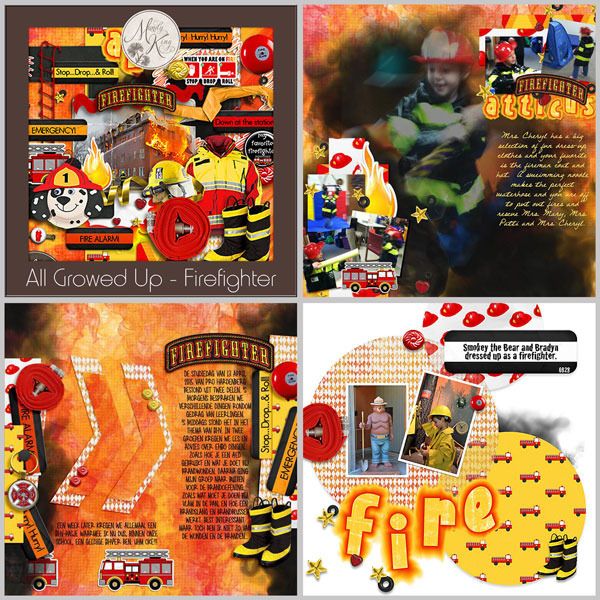 That isn't all this week either. For those kiddos who want to grow up to be something a bit less scary but just as important. All Growed Up – Teacher is the kit you have been waiting for. To scrap those little ones who want to grow up to teach or if you, or someone you need to scrap, is already shaping the minds of tomorrow's leaders. This kit is all about that!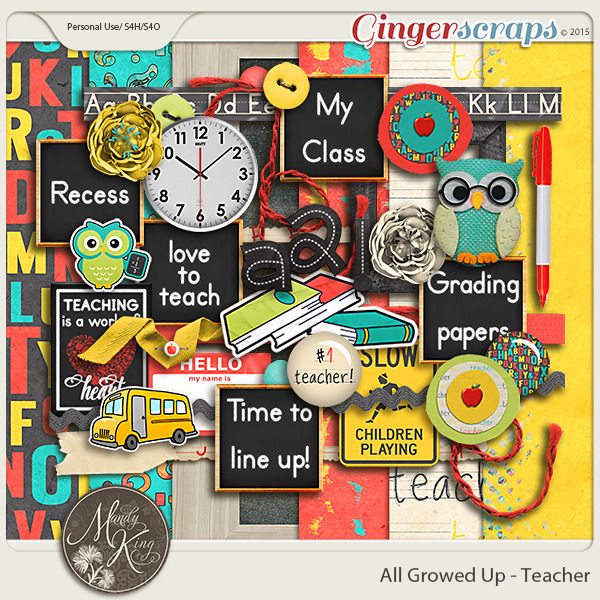 That is all we have to show you today. Pretty great stuff though, right? In case you missed it, the winner of the sneak peek is Ruth, who left comment #12…CONGRATULATIONS!!  Please look for an email from Mandy soon.  Thanks to everyone for participating!! Don't miss out on future sneak peek contests. Make sure you are a fan of Mandy's FB page for updates on important things….like sneak peek contests!
Also, don't forget to sign up for the newsletter, if you haven't already, Mandy likes to give things away. She does so in her newsletters!!
Happy Scrapping!