It is new release Friday! You were teased with a little sneak peek of this lovely kit the other day. I am here today to bring you the loveliness of, Not Your Everyday Princess! Know a girl who has all the makings of a princess but goes about royalty in her own unique style? This kit is for you!
Not Your Everyday Princess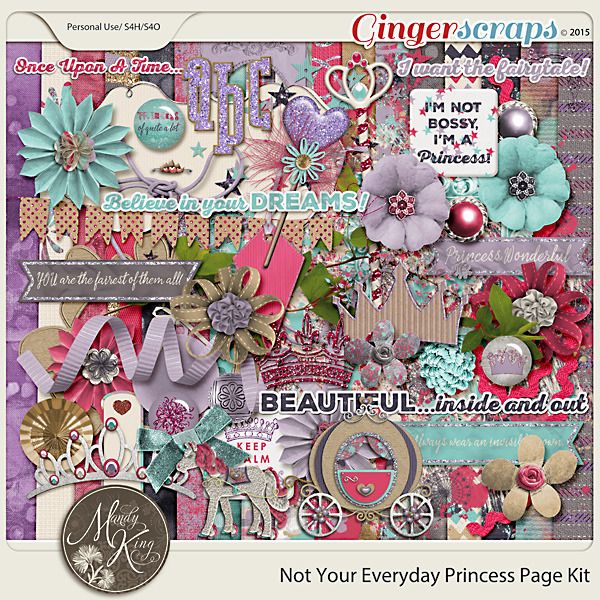 Don't forget to add this kit to your collection at the introductory price. You can get it at your favorite place to buy Mandy King Designs.
GingerScraps | Gotta Pixel Here are some beautiful layouts by Mandy's creative team to get those creative juices flowing and see this kit in action!
Make sure you come back Tuesday for the $2 Tuesday deals. Also, if you have not already, make sure you sign up for her newsletter . Mandy likes to treat her fans to free things. This month's freebie is…
Don't fret if you have not signed up yet. You have a chance with every newsletter this April to get this lovely kit for free. Sign up and grab it before April expires and it gets put in the store. Keep a look out for any future sneak peeks! You never know when you will have the chance to win. Happy scrapping everyone!