Can I just start out by saying that I love the name of this kit?! Well, I do! Today is new release day and Mandy has a fun kit out this week.
Juggling Meatballs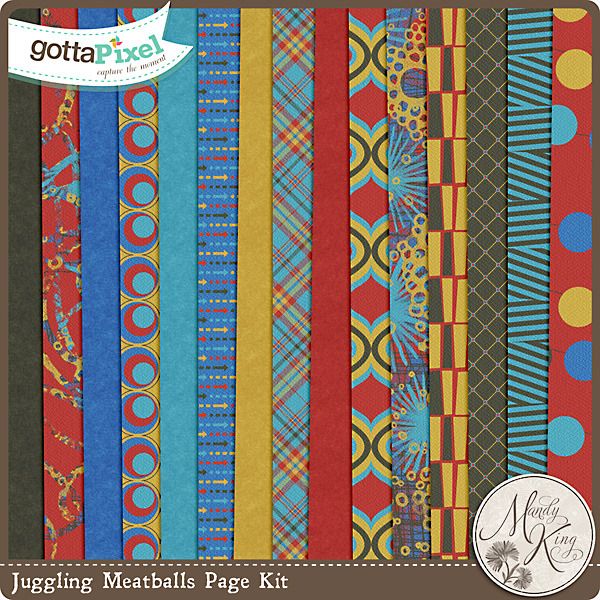 GottaPixel | GingerScraps | My Memories
This kit is all about the everyday. What mother, or person really, isn't juggling 50 different things every day? Everyone is busy, trying to find moments to do things, and there is no rest for the weary! This kit is just that! There is no better kit for the every day. Scrapping isn't always about the extraordinary. Sometimes you gotta scrap the ordinary!  Don't let that limit you though. Look at all those ellies and pretty paper. You can scrap so much more than just juggling those meatballs. You know you don't have to take my word for it though. Check out these lovely layouts from Mandy's creative team.
Make sure you head over to your favorite Mandy King store (GottaPixel | GingerScraps | My Memories) and add this to your collection.
We would love to see you do your thing with Mandy's designs. Make sure you leave us a comment here or on the FB page with your layout!
Happy Scrapping!